From December 1 through December 25, Mike Lombardi Injury Attorneys held a 25 Days of Giving event. The event was promoted on the firm's Facebook and Instagram pages to keep everyone safe during the COVID-19 pandemic. Every day, Mike Lombardi Injury Attorneys granted a holiday wish of up to $250. With so many people struggling during this challenging year, Mike Lombardi was happy to spread a bit of cheer and help make the holidays a little bit brighter.
The 25 Days of Giving event was open to residents of Massachusetts and Rhode Island, ages 18 years and older. Some of the most popular holiday wishes included:
Gift cards
Groceries for the family
Nintendo Switch for the kids
Laptop computer for online classes and video chatting with family and friends
Car repairs
College tuition assistance
Clothes for children
Tools for home improvement
Bill assistance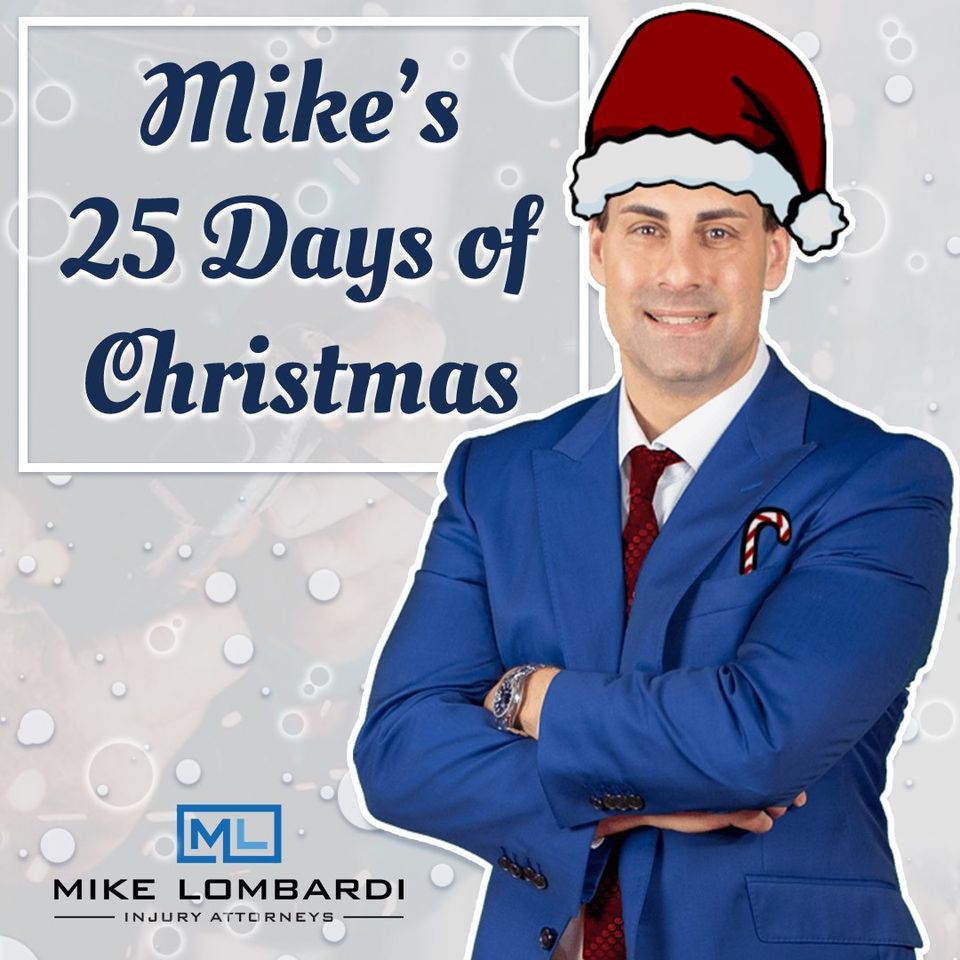 Many of the people that participated in the event asked for things for their family members or friends who are having difficulties. Although 2020 has been a struggle for many of us, it was touching to see that so many people wished for things for their loved ones instead of themselves.
The event was just one of the many ways that Mike Lombardi gives back to the community. In addition to this holiday event, our charity has contributed to Thanksgiving turkey giveaways, youth athletic programs, toy drives, and more. One of our goals for 2021 is to contribute even more to the New England communities that we serve and to bolster our scholarship program.
Mike Lombardi would like to thank everyone that participated in this year's 25 Days of Giving event. Whether you're celebrating Christmas, Chanukah, Kwanzaa, or Festivus, our entire team hopes that you had an amazing holiday. We also wish you the best of luck and good fortune in 2021.