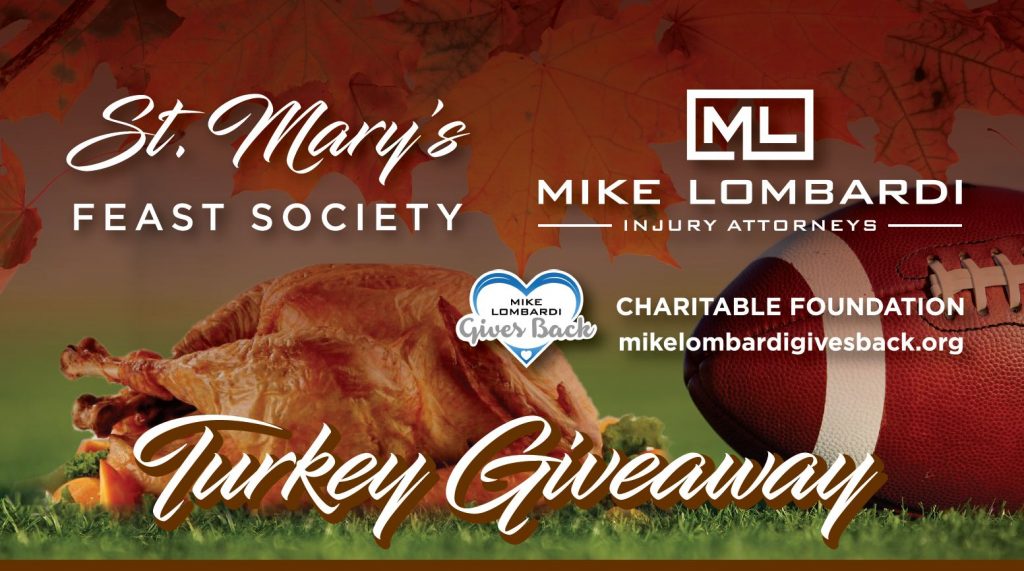 Mike Lombardi Gives Back was proud to partner with St. Mary's Feast Society for an amazing Thanksgiving 2020 turkey giveaway. Together with the help of our event sponsors, we gave away 200 turkeys on November 21, 2020 in Cranston, RI.
To keep everyone safe during the COVID-19 pandemic, we offered drive-through contactless service. The staff giving away turkeys were required to wear masks for their protection and the protection of others. Each recipient received a raffle ticket for a chance to win a Hisense HDTV and one lucky family, pictured below, drove away with a new television.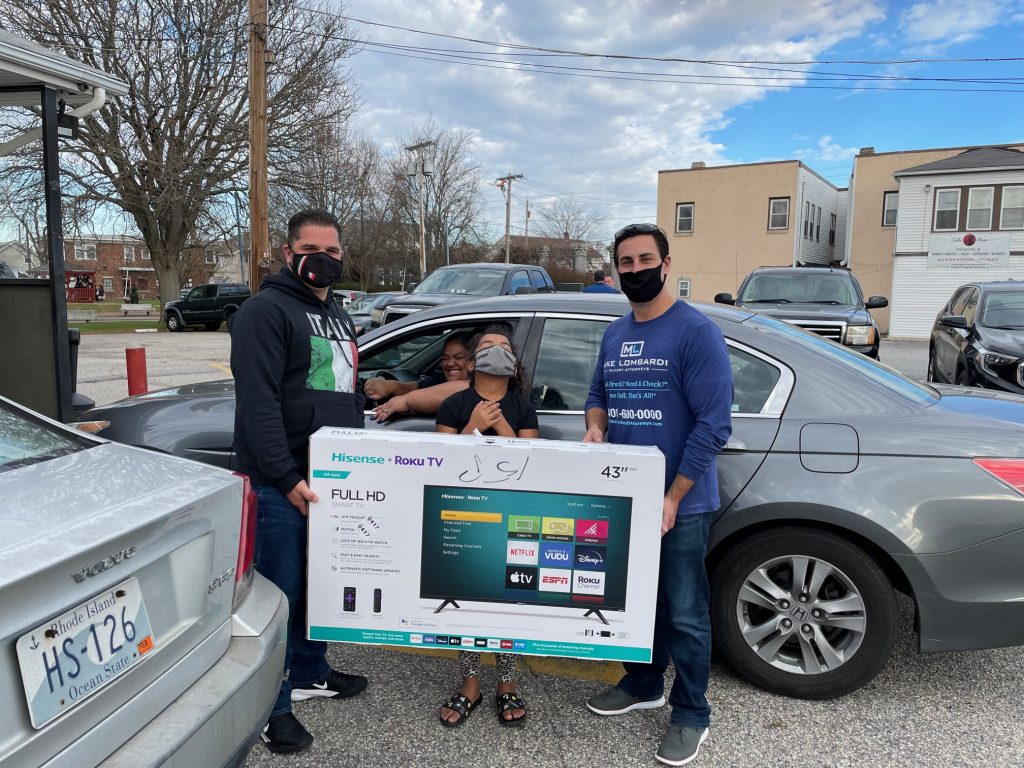 2020 has been a challenging year for all of us. Mike Lombardi Gives Back and St. Mary's Feast Society wanted to do something special for the community and give them a sense of hope. Founder Mike Lombardi told WPRI News:
During the pandemic, many people across the board are suffering and getting less. I've always believed that those are the people that we need to focus on and it feels good to do it.
In addition to the extensive work that Mike Lombardi Gives Back does with local youths, the foundation is dedicated to assisting those in need. Our team was thrilled to provide for 200 families in our Thanksgiving 2020 turkey giveaway. The event was a success and bigger plans are in store for next year. With additional help from our sponsors, our goal is to give away 500 turkeys in 2021.
Mike Lombardi Gives Back would like to thank St. Mary's Feast Society, all of our event sponsors, and everyone that volunteered at our Thanksgiving 2020 event. By working together, we really did something extraordinary for the community. Check out the photo gallery below to see pictures from this wonderful event.